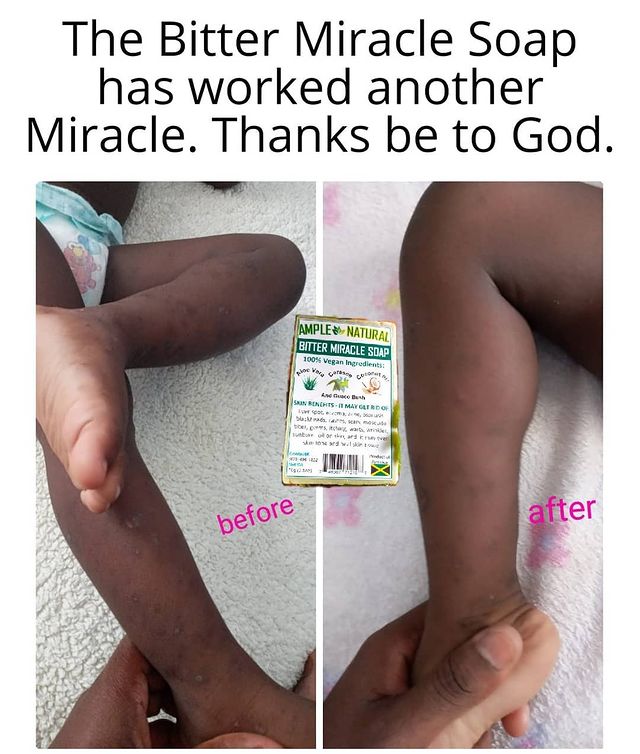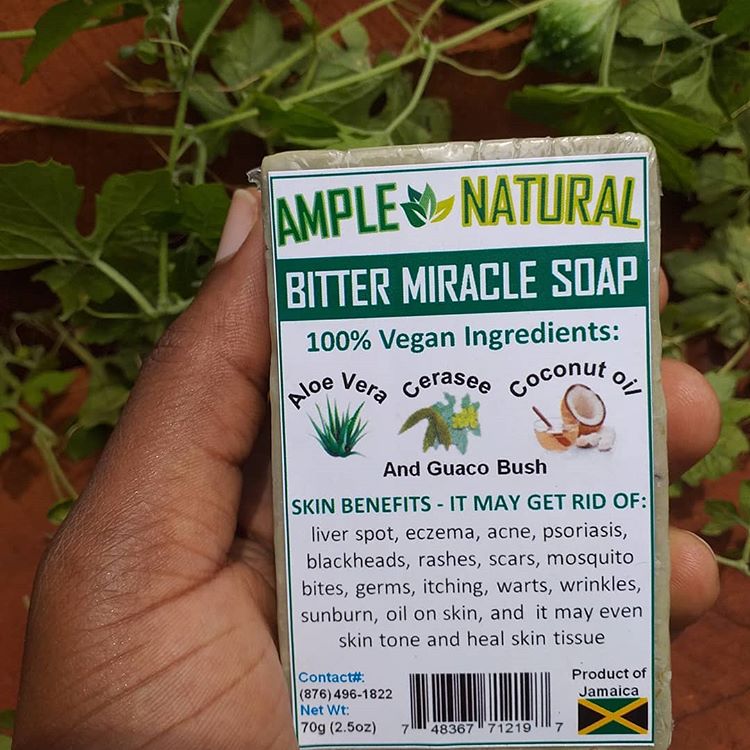 Soap Ingredients: Jamaican Cerasee, Jamaican Aloe Vera, Jamaican Guaco Bush, Coconut Oil 

Skin Benefits of this soap: As a result of the natural and organic Jamaican herbs that the Bitter Miracle Soap is made of, it may be able to help get rid of liver spots, eczema, acne, psoriasis, blackheads, rashes, scars, mosquito bites, germs, itching, warts, wrinkles, sunburn, oil on the skin, and it may even skin tone and heal skin tissue.
For best results, follow the steps below to wash your face:
Step 1 – Use lukewarm or normal room temperature water to wash your face.
Step 2 – Unpackage soap, hold it in your hand and use it to scrub your face roundabout. Or you can rub the soap in your hands and rub it on your face.
Step 3 – Leave the soap on your face for about 1 to 2 minutes and then wash it off.
Step 4 – Dry your face with a clean face rag or towel. Do this two times per day; in the morning and in the evening.
Can I use this soap for bathing?
Yes, you can use it to bathe just like how you would use any other soap, but don't use the same soap to bathe that you've used on your face.
Ingredients
Jamaican Cerasee
Jamaican Aloe Vera
Jamaican Guaco Bush
Coconut Oil
The Soap That Works Miracle For Your Skin – Since this soap came on the market, many people have used it and have gotten amazing results. Also, it has spread like wildfire to different parishes in Jamaica and many persons have had great results from using it.
Store soap in a dry place to prevent it from being melted.